About San Nikolla
Sure Connection
2021-08-27T09:51:51+00:00
CODE OF ETHICS AND BUSINESS CONDUCT
The Board of Directors of San Nikolla Group (the "Company") has adopted this Code of Ethics (the "Code") for all of the Company's employees, directors, officers and agents ("Employees").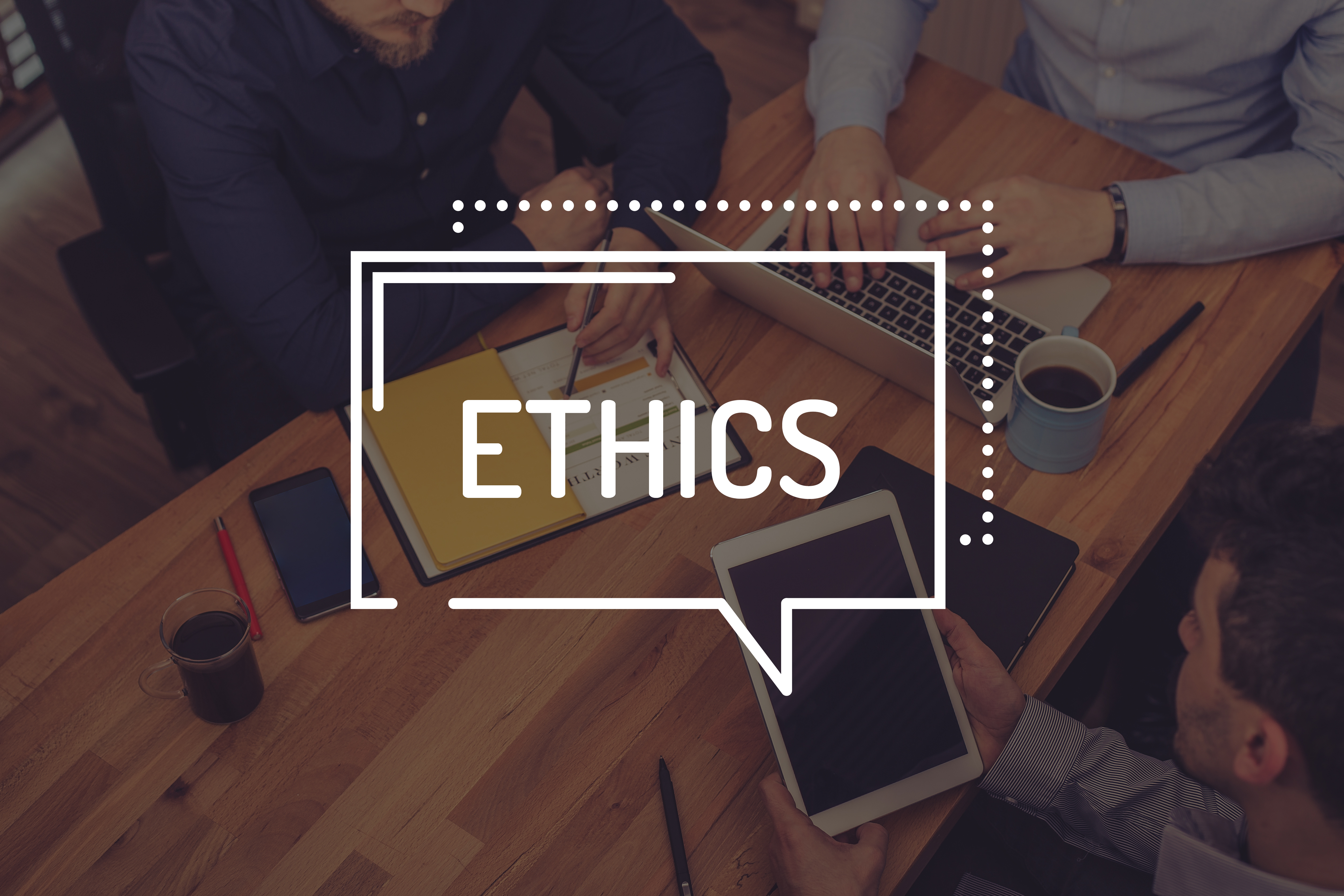 1. TOWARDS OUR EMPLOYEES
Every decision related to our employees will be based only on job performance, skills, and other business‐related factors. Our Company policy requires adherence to all national, state or other local employment laws. We will not tolerate illegal discrimination of any kind.

Discrimination and Harassment
We enforce a workplace that is free from discrimination and harassment. Our Company policy applies appropriate measures to prevent abusive or harassing behaviors conducted by our employees towards others, such as unwelcome sexual advances, comments based on ethnic, religious, or racial aspects. We encourage employees to report harassment or other inappropriate conduct as soon as it occurs.

Health and Safety
Our employees are asked to follow safety laws and regulations applicable to their workplaces and also to report accidents, concerns, dangerous or potentially dangerous situations. Employees must not work under the influence of any substance that would impair the safety of themselves or others.

Communication
We encourage employees to openly express opinions, suggestions, or concerns they may have regarding the Company. We continually provide information based on business results, product performance and employee achievements.

Employee Privacy
We operate within a framework that respects the privacy of our employees. We expect them to be conscious of the Company's reputation as well as their own.

Disclosure
Employees are responsible for ensuring that the disclosure in the Company's periodic reports is full, fair, accurate, timely and understandable. In doing so, Employees shall take such action as is reasonably appropriate to: (i) establish and comply with disclosure controls and procedures and accounting and financial controls that are designed to ensure that material information relating to the Company is made known to them; (ii) confirm that the Company's periodic reports comply with applicable law, rules and regulations; and (iii) ensure that information contained in the Company's periodic reports fairly presents in all material respects the financial condition and results of operations of the Company. Employees will not knowingly: (i) make, or permit or direct another to make, materially false or misleading entries in the Company's, or any of its subsidiaries, financial statements or records; (ii) fail to correct materially false and misleading financial statements or records; (iii) sign, or permit another to sign, a document containing materially false and misleading information; or (iv) falsely respond, or fail to respond, to specific inquiries of the Company's independent auditor or outside legal counsel.


2. TOWARDS OUR CLIENTS, COMPETITORS, ENVIRONMENT
Towards Our Clients
Our policy is to build long-lasting relations with our customers whom we consider the reason for our success. We aim to satisfy our clients through completing their requirements and concerns efficiently, fairly and equitably. Our policy also prohibits giving or accepting kickbacks, bribes, inappropriate gifts and other matters prohibited under the conflict-of-interest topic in this Code.

Towards Our Competitors
We operate under a lawful and ethical basis and seek advantages through superior performance. Our employees must keep business information confidential and must not use improper or illegal means of gaining competitive information that is proprietary information owned by others.

Towards Our Environment

We enforce a workplace aligned with applicable laws and regulations to protect the environment and provides additional protection when we believe it is necessary. We apply international practices in regions where laws and standards may be incomplete, to ensure our objectives. We work with industry associations, government agencies that match our standards and regulations.

3. CONFLICT OF INTEREST
Compliance with Sound Accounting Practices and Record Maintenance
All financial and other business information about our Company must be accurately recorded, all financial records and transactions must adhere to our system of internal controls and accounting requirements, and no one shall enter any false or artificial information in our records or reporting systems. All Company information must be reported honestly and accurately, whether in internal personnel, safety, or other information we release to the public or government agencies.

Conflict of Interest and Related Matters
Employees are expected to make or participate in business decisions and actions in the course of their employment with us based on the best interests of our Company as a whole, and not based on personal relationships or benefits. Our employees are expected to apply sound judgment to avoid conflicts of interest that could negatively affect our Company or its business, whether or not we have specific rules for that particular situation.

Gifts, Favors, Entertainment and Payments Received by Employees
No gift or entertainment should ever be offered, given, provided or accepted by any Company officer, director or employee or any family member of such person, unless it: is not a cash gift, is consistent with customary business practices, is not excessive in value, cannot be construed as a bribe or payoff, would not appear to create a conflict of interest and does not violate any laws or regulations. An officer, director or employee should discuss with their supervisor or the Company's General Counsel and gifts or proposed gifts or entertainment, which they are not certain, are appropriate. No employee can accept anything of value in exchange for the referral of third parties to any such person or business organization.

Electronic Information Exchange
The electronic mail system, the intranet, internet access and information technology assets are company-owned resources and are provided to users for professional purposes only.

Corporate Assets
The abuse or misuse of company's property leads to increased costs and inconvenience to employees. So individually and collectively they must show respect for and accept responsibility for the proper use and protection of its assets and facilities.
4. LEGAL COMPLIANCE GENERALLY
We expect our employees to be committed to pro‐active compliance with all applicable laws and regulations affecting our Company and its business.

In addition to the laws referred to elsewhere in this Code.

• General Standard of Compliance: Our employees must comply with all applicable laws and regulations applicable in every location in which we conduct business. Competitive factors, personal goals, and pressure from supervisors, customers or others shall never be an acceptable excuse for violating applicable laws.

• Prohibited Corrupt Practices: Our Company must comply with the Albanian foreign corrupt practices act and other anti‐corruption laws that apply wherever we do business. Our employees and agents must not directly or indirectly offer or make a corrupt payment to any domestic or foreign government officials or employees of enterprises owned or controlled by a government agency. Our employees must not engage in any form of fraud, including but not limited to embezzlement, theft, hiding or misuse of Company assets, or falsification of records.

• Prohibited Political Contributions: Unless first approved by the Company's Shareholders' Assembly, none of our employees shall contribute in our Company's name or on our Company's behalf, any cash, services or property of any kind for or in support of any political candidate, committee, initiate, or activity. No lobbying efforts or contracts shall be undertaken in our Company's name or on our Company's behalf without the prior approval of the Company's Shareholders' Assembly.

• Import and Export Restrictions: Our Company and its employees must comply with applicable restrictions under domestic and foreign laws relating to importing or exporting technology, products, services, or regulated information. Employees who travel on Company's business to foreign countries are expected to know and abide by applicable import/export and similar restrictions.

• Environmental Laws: We respect the policies and requirements of domestic and foreign laws aimed at protecting the environment. We expect a commitment from our employees to report appropriately any violations of environmental laws and any exposure to hazardous materials or substances which are not being handled or disposed of properly.

• Intellectual Property Laws: We expect our employees to conduct our business and use our business systems and facilities in ways, which avoid any violations of copyright, trademark, service mark, patent, trade secret or other intellectual property rights held by third parties.


5. Confidentiality and Privacy
It is important that Employees protect the confidentiality of Company information. Employees may have access to proprietary and confidential information concerning the Company's business, clients and suppliers. Confidential information includes such items as non-public information concerning the Company's business, financial results and prospects and potential corporate transactions. Employees are required to keep such information confidential during employment as well as thereafter, and not to use, disclose, or communicate that confidential information other than in the course of employment. The consequences to the Company and the Employee concerned can be severe where there is unauthorized disclosure of any non-public, privileged or proprietary information.

To ensure the confidentiality of any personal information collected and to comply with applicable laws, any Employee in possession of non-public, personal information about the Company's customers, potential customers, or Employees, must maintain the highest degree of confidentiality and must not disclose any personal information unless authorization is obtained
6. Reporting
Employees shall take all appropriate action to stop any known misconduct by fellow Employees that violate this Code. Employees shall report any known or suspected misconduct to Company, as well as any concerns regarding questionable matters.
7. Code review
The review of the Code is approved by the Shareholders' Assembly of San Nikolla Shpk, upon the proposal of the Administrator of the company, after hearing the opinion of the Compliance Committee, Audit and Risk Committee. The proposal is made taking into consideration the Stakeholders' evaluation concerning the principles and contents of the Code, promoting their active contribution and the notification of any deficiency.

Contractual value of the Code Respect of the Code's rules is an essential part of the contractual obligations of all San Nikolla's People under and in accordance with applicable law. Any violation of the Code's principles and content may be considered a violation of the primary obligations included in the work contract or disciplinary misconduct, with the consequences specified by the law with regard to the continuation of the employment relationship and may cause the payment of damages for any loss resulting from the violation.